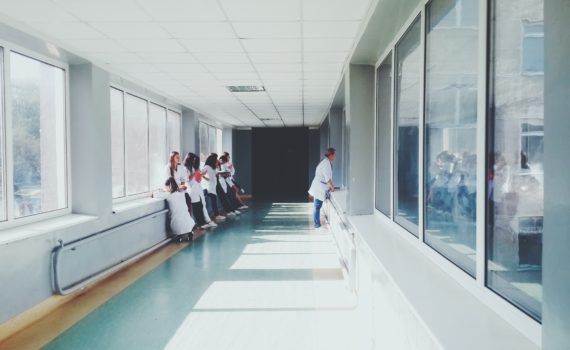 Members of the public have been requested by the American College of Physicians to assist in reducing the stigma revolving around addiction. They have also urged individuals to actively participate in the fight against substance use disorder. According to a paper that was released last week, the largest professional group of doctors gave a proposal that addiction should be perceived as a treatable chronic medical condition.
This approach was solidified by the American College of Physicians (ACP) by position paper that was published in the 'Annals of Internal Medicine'. Deaths resulting from drug overdose is said to have heightened with the pain relievers that are prescribed to patients. The president of ACP, Dr. Nitin S. Damle said, "Drug overdose deaths, particularly from opioids such as prescription pain relievers and heroin, is a rising epidemic".
He further mentioned that diabetes and hypertension are some of the chronic medical conditions that could be treated in a similar way to substance use disorders. Other measures were to be taken if the proposal was to turn out to be effective. "That should be addressed through expansion of evidence-based public and individual health initiatives to prevent, treat, and promote recovery". Said Damle.
Substance use disorders is stressed in the position paper as being common, and also addresses the widespread social consequences that are likely to occur due to these medical conditions. More complications are brought about by treatment of substance use disorders since individuals' access to treatment is limited or inconsistent.
This point was illustrated by the American College of Physicians comparing the rates of treatment for substance use disorder with other chronic illnesses. It was estimated that 18% of people who required medical attention for substance use disorder in 2014 received any treatment. This estimate is lower than the rates of treatment for individuals with major depression (71%), diabetes (73%) and hypertension (77%).
Members were called upon by the ACP to fight against the addiction stigma. The American College of Physicians encouraged the best practices for treatment and recovery. They also urged people to be updated on the innovations in treatment. The president of ACP mentioned that patients should be given education on their conditions and proper prescriptions that would help solve their problem. "Physicians can help guide their patients towards recovery by becoming educated about substance use disorders and proper prescribing practices, consulting prescription drug monitoring systems to reduce opioid misuse, and assisting patients in their treatment". Said Damle
Opioid epidemic could be addressed specifically through the measures put in place by the ACP. They called for more widespread use of prescription monitoring systems and increased access to the overdose antidote naloxone. The monitoring systems would be useful in preventing the patients from taking too much of the painkillers. "ACP strongly urges prescribers to check Prescription Drug Monitoring Programs in their own and neighboring states as permitted prior to writing prescriptions for medications containing controlled substances". Said the ACP president.
According to the position paper, members of the public could help minimize the stigma around addiction so that doctors can participate actively in the fight against addiction. The paper further mentions that for centuries, substance use disorders have been termed as a moral failing. A harmful and persistent stigma has been established by a mindset that affects how the medical fraternity perceive addiction.
"We know more about the nature of addiction and how it affects the brain function, which has led to broader acceptance of the concept that substance use disorder is a disease, like diabetes that can be treated", states the position paper.
Most of the communities across the country have confronted an opioid epidemic that has led to more overdose deaths. The physicians have been on the forefront by playing a significant role of controlling the situation. They have also spurred the lawmakers to reassess the drug control policy of the nation as it would be essential in creating awareness to the public.
Derrick D. Billingslea is an alcoholism and addictions treatment professional with over two decades in recovery himself and he is the Founder and CEO of HUGS Recovery Centers, located in Atlanta, Georgia.