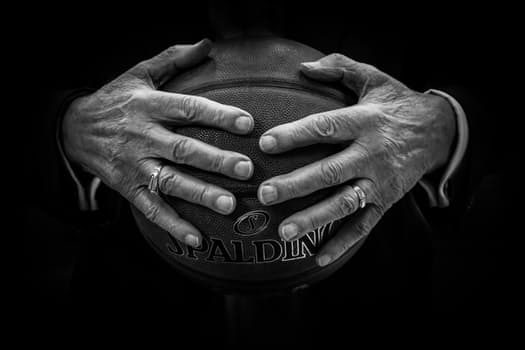 Chris Herren, a former NBA player, gave a presentation about his encounter with drugs on Thursday afternoon at the Myrtle Beach High School. He described how he almost lost his life four times while under the influence of Heroin and gave the dangers associated with drug abuse. For eight years, Herren was battling with heroin addiction till 2008 where he started a new life. He came up with a new goal of prevention and stayed faithful to his new phase free from substance abuse. After the eight years encounter with heroin, Herren decided to create awareness around the country, giving talks on adverse impacts of illegal drugs. He gives them pieces of advice on prevention and allows them to think of their lives. He makes them focus on school education and engage in productive activities that will raise their social status and reputation in the society.
Chris Herren's journey on substance abuse began when he drunk his first beer at the age of 13. He advanced to drinking and smoking marijuana at the age of 15, and later introduced himself to Cocaine for the first time when he was 18 years. He also ventured in several other substances that proved to heighten his spirits. His first rehabilitation center was in the early 20s which 'did not work out successfully. His beginning oxycontin pill quickly secured him after a year with the Denver Nuggets. He realized that the oxycontin was a necessary capsule after being traded to Boston Celtics. "I was taking 1600 milligrams of oxycontin a day. I was spending $25,000 a month on pills," He said.
Herren's attempt of getting rid of oxycontin never went as planned after he traveled overseas to play basketball. He turned to heroin the fact that he could not keep up with the diminishing supply of the oxycontin drug. Chris Herren went overboard by overdosing himself during the eight years and would do it close to four times. "Any time you put a needle in your arm for eight years straight, it's a nightmare. That means eight years in a row I took a chance at dying every day" He said. Despite all attempts by Herren of ending his life, he survived and aimed at starting a new phase. The world has learned from his moving story of addiction, and many have been inspired by his courageous act of starting a new life.
He also shared his story on a Thursday afternoon to a large group of Seahawks at Myrtle Beach High School. Before Herren took the platform, Principal John Washburn addressed the crowd telling them of how their community was facing some issues. "Unfortunately, we have lost some alumni to drugs," He said. Horry County has also been on the forefront, battling with the heroin pandemic similar to other parts of the country. Statistics of the previous year have shown that drug overdoses have claimed over 60 lives in the region.
Chris Herren explained that every country he went to suffered the same fate of substance abuse. "This whole country is suffering from this," He said. He further explained that the stigma related to heroin only affects an individual and severally, he could meet as young as 15-year-old heroin addicts and others in their 60s. "Today's heroin addict comes in all shapes and sizes, all forms and religions and cultures and from all, all areas of life," Herren said.
One of the presentations at Myrtle Beach High School targeted the students while the other was for the public. He addressed both audiences with a similar purpose of preventing indulgence in substance abuse. Chris Herren has been prominent in many parts of the nation and has made several presentations in a year. He not only talks about his encounter with drugs but also empowers the youths and encourages them to share their life experiences. "When I first started doing this, it was more about me than them, and I've had to learn over the last six years that I've had to pivot and switch it and make it more about them," Herren said.
He thinks that most of us are still in the ancient on how we educate our kids. He feels like parents or guardians do not give their children enough opportunity to share their talks and any issues affecting their lives.  "I often say I won't stop doing this until wellness becomes a core class, a base class from Kindergarten on. A kid should be able to walk into a classroom and know that, that day he can open up." Herren mentioned.
He also told the students about helping their friends who were battling with different issues in their lives. They were to consider the wellness of their family before thinking of anything associated with substance abuse. Chris Herren believes that most people have had a wrong perspective on issues related to addiction. He says that most addicts talk about their last day of dependency and fail to talk much about how they were initiated to drugs. He speaks of a situation where our children are only shown pictures of prostitutes and drug addicts to make them aware of what happens to them if they engage in drugs. "Why not rewind those pictures and go back to when they weren't, when they were walking in high school hallways and having no idea what was coming? The first day is just important as the last day", stressed Herren.
The Herren Project is a nonprofit organization founded by Chris Herren and focuses on offering mentorship programs, treatment navigation, and educational programs. The project incorporates people who are touched by addiction, and they provide education on the dangers of substance abuse to all age groups. The Herren Project propelled a national anti-substance abuse campaign and Project Purple in 2012. As depicted by his Website for Hoop Dreams, the projects were meant to motivate more people to stand firm against drug and substance abuse. His mission has proved to be successful, and his talks have inspired most individuals. Others have turned towards rehabilitation centers and aim at starting a new life free from drugs and other illegal substances.
Derrick D. Billingslea is an alcoholism and addictions treatment professional with over two decades in recovery himself and he is the Founder and CEO of HUGS Recovery Centers, located in Atlanta, Georgia.